NSE is proud to support Pierre Louis & Lucile, who engaged in the 4L Trophy adventure.
The 4L Trophy is the largest humanitarian raid in Europe. The registered teams have 10 days to cover nearly 6,000 kilometres : from the roads of France to the dunes of the Sahara from their Renault 4L. Behind this orientation rally lies a humanitarian cause; since the pairs will embark school and sports supplies intended for underprivileged children from southern Moroccan regions. It is the associations « Enfants du désert » and the « Croix Rouge Française » which will collect the donations at the end of this journey.
Race postponed due to Covid-19, The drivers, Lucile Colin (Financial controller) and Pierre-Louis Aunac (Financial Consultant ) will cross France, Spain and Morocco only in 2023.
NSE is pleased to support and contribute to this enriching experience which illustrates a real demonstration of solidarity.
Follow and support « BOUGNAT 4L RIDERS » crew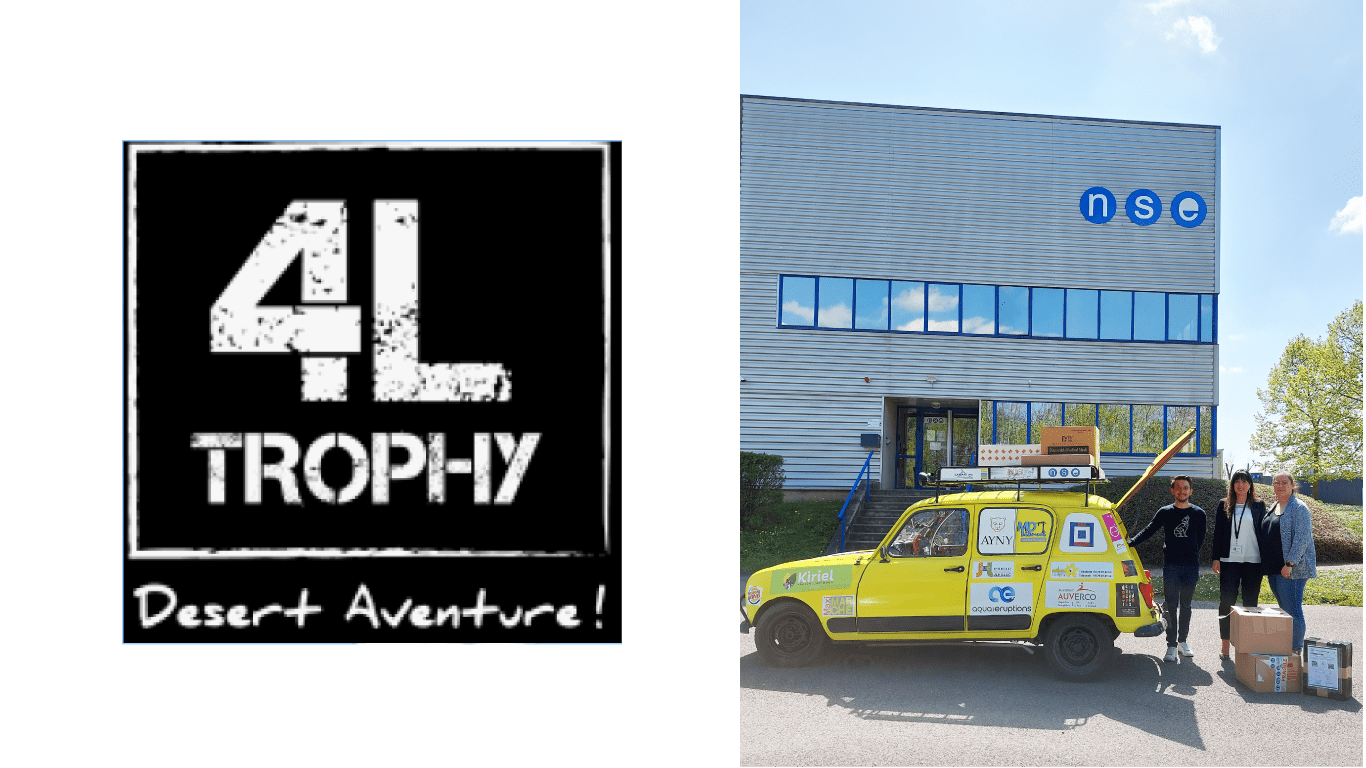 Founded in 1983 and with an international vocation, the NSE Group specialises in the design, manufacture and maintenance of high-tech electronic equipment. The group operates mainly in the Defence, Civil Aeronautics, IT, Medical and Railway sectors. Since 2021, NSE has been committed to a Corporate Social Responsibility (CSR) approach, a shared value to reinforce the group's strategy.