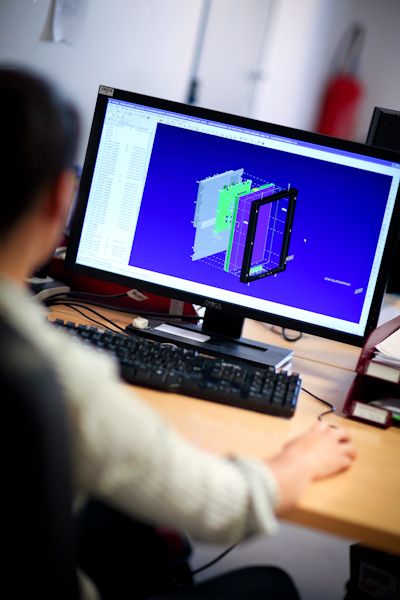 NSE has design offices and industrial means to design, qualify, industrialise and integrate complex electronic equipment.
We are equipped to produce any high-tech equipment according to the customer's specifications and to industrialise your projects through modelling and prototyping phases.
Our design office also brings its expertise in the management of mechanical, environmental, electrical and electromagnetic constraints as well as technical and industrial solutions adapted to each need.