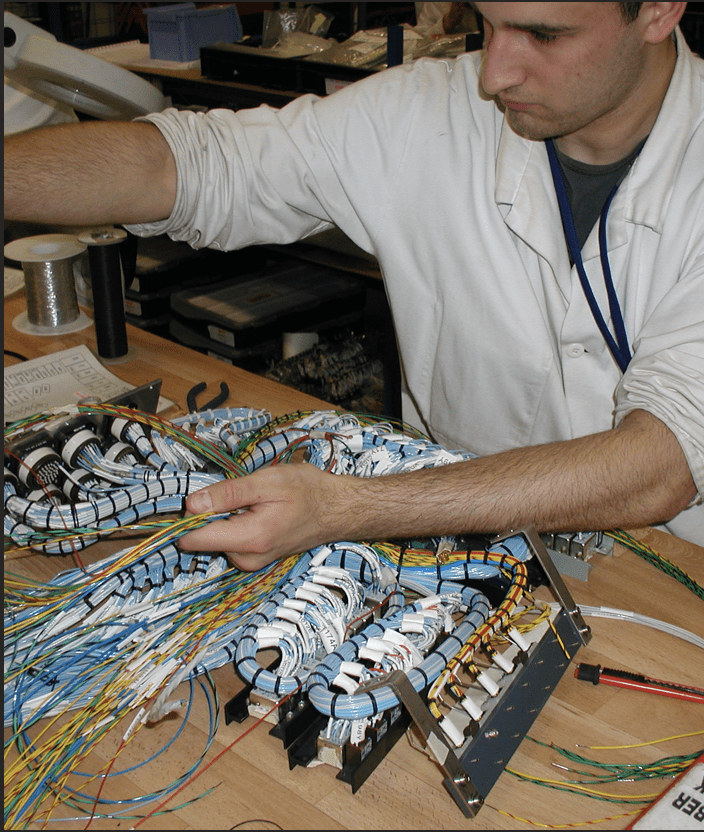 Description
NSE is specialised in the production and implementation of on-board solutions adapted to Defence environments.
Thanks to the variety of our skills developed in the wiring business, we are able to accompany our customers throughout the whole life cycle of their products.
We offer a complete range of services in design, prototyping, testing and qualification, pre-series and series production to produce on-board electrical and electronic equipment, cords, bundles or complex harnesses.