Editorial by Philippe Brel
Chairman of the Executive Board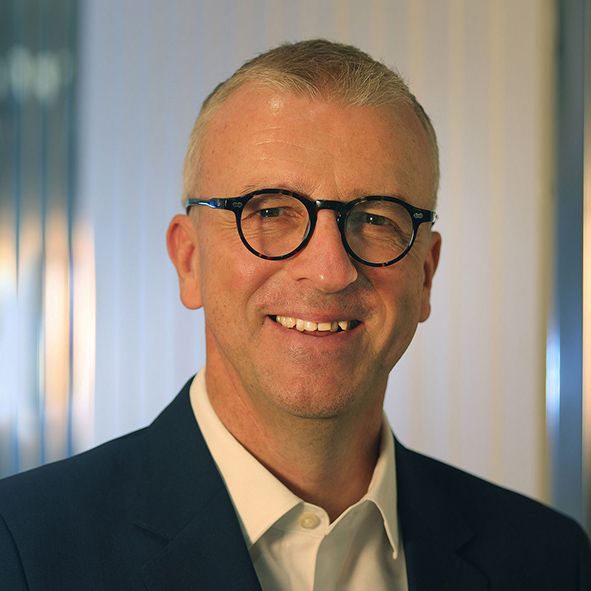 E-letter n°51
Hello everyone, 
In February, we saw the dawn of war in Ukraine, which came to hit a world trade in full recovery. Creating tensions in many areas, which have installed inflation and constraints on our daily lives that will only fade in the medium term.
These tensions impact on our recruitments but also on our supplies. Nevertheless, the NSE teams demonstrate agility in order to find solutions with components by equivalence to satisfy our customers' deliveries.
As we announced previously, we are pleased to publish our first extra-financial report in July. You will find a highlight of Cécilia de Carvalho, our CSR Manager.
On another positive note, you will find in this edition an article on our participation in the Eurosatory 2022 exhibition. This was a total success with many customer visits and the signing of partnerships.
During this Show and to illustrate the rise of our innovation unit, we unveiled the SYLOET. A technological breakthrough and equipment that will make observation and thermal vision shooting training more precise and adaptable.
Our development continues in India with the obtaining of the AS 9100D Certification of our subsidiary NSE India. This new certification demonstrates NSE India's ability to offer high quality products and services to the Aerospace and Defense sectors.
Similarly, NSE Brasil joined the Brazilian Aeronautics cluster and also integrated the SICAF, in order to strengthen our presence and support for the Brazilian Aeronautics and Defense industry.
We would like to thank all of our customers, partners and suppliers who place their trust in us and allow us to pursue the industrial development of NSE in our preferred sectors: Aeronautics, Defence, Medical, Railway and Electronics.
Have a good reading.
Take care of yourself, stay safe.
Philippe Brel
Chairman of the Executive Board