François Lacoste
President of the Supervisory Board of NSE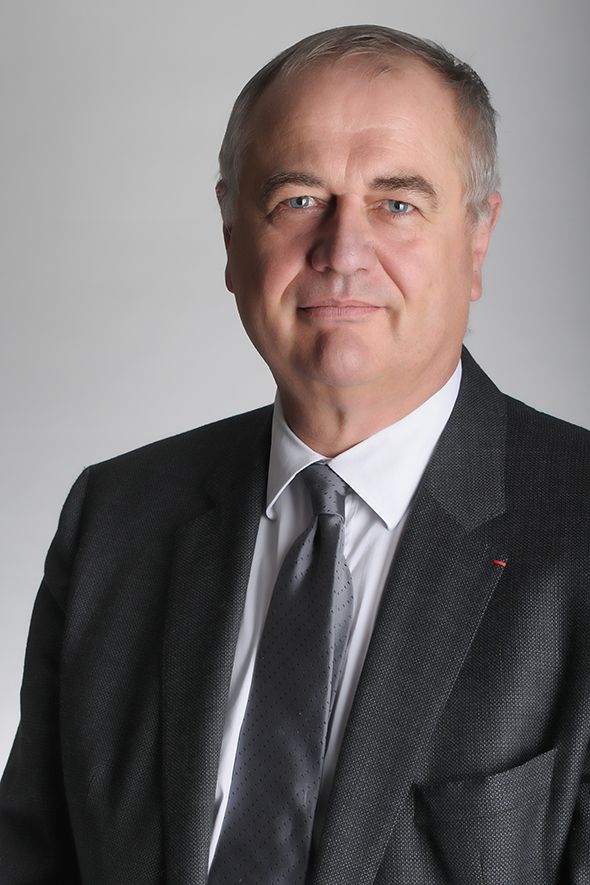 NSE, a great industrial adventure to be pursued!
Hello everyone,
I founded the company NSE (Nizerolles Systèmes Electroniques) in 1983 with 5 employees, a small company in Nizerolles (25km from Vichy, a small village in a mountain area in Auvergne).
We started as a subcontractor to produce harnesses for the aeronautic industry.
Afterwards, NSE diversified into the maintenance and repair of telephone, electronic and computer equipment..
We were one of the first companies to be ISO9000 certified. Our growth has been continuous, first in France and then internationally.
My approach has always been to ask the teams to work on technical progress, added value and to give priority to what is done by hand (and computer assisted) and from the beginning in the Aeronautics, Defence and IT sectors.
From the very beginning of our activity, we set up 5 values of equal level:
These values are shared by everyone, employees regardless of their position, suppliers or partners. These values are the cement and the differentiating factor of NSE compared to other companies.
Today, NSE has more than 700 employees: 450 in France, 250 abroad with 6 subsidiaries:
2 in Canada (from where we work partly with the USA),
2 in India (to cover South-East Asia),
1 in Brazil (for the South American area),
1 in Morocco (for the African area).
Europe is covered from France.
On average we export 40% of our consolidated turnover.
Our company is now listed on the Euronext Growth market.
Thank you, customers, employees, partners, for your trust and thank you for your attention on the activities to be (re)discovered on this website.
François LACOSTE
President of the NSE Participations Holding
President of the Supervisory Board of NSE