NSE INDIA - a subsidiary of NSE Group whose main field of activity is the design, manufacture and maintenance of electronic avionics equipment - is now ready to serve more its customers thanks to its AS9100D certification obtained on May 3, 2022. The rigorous process of obtaining this certification has been validated by an independent audit by NVT Quality Certification International. It demonstrates NSE India's ability to offer high quality products and services to the Aeronautics and Defense sectors, while understanding and respecting the requirements and regulations of its customers.
This standard requires suppliers to implement and maintain a comprehensive quality management system, one of the principles of which is continuous improvement. It ensures that customers meet their requirements and increase their satisfaction through the products and services provided.
Recognized worldwide, this achievement will also allow the Indian subsidiary to expand its commercial activity on the local market as well as on the South-East Asian market.
"Achieving AS 9100D certification is great news and means that our customers have confidence that our products perform to the highest quality standards. We are very proud of our team for reaching this step. This certification is the assurance that we have implemented solid and clearly defined procedures in all our areas of activity such as R&D, production, supply chain management, risk management, treatment of documents and data and business continuity processes. - "Quality is not an act, it is a habit" - Sunil BEHARA, Managing Director of NSE INDIA PVT LTD.
As an AS9100D certified organization, NSE INDIA will now carry out continuous monitoring of its system to ensure compliance and continuous improvement of its processes.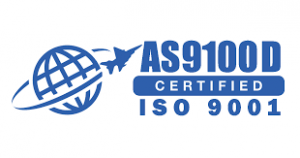 Created in 2018, NSE INDIA based in Bangalore, India's Silicon Valley, designs, manufactures and maintains electronic and avionic equipment in operational condition. It promotes night vision, geolocation and flight parameter recording solutions from NSE and integrates an engineering department. (Position lights, Obsolescence management, Avionics design, Test benches, MCO…)