NSE Brasil joins the Brazilian Aeronautics Cluster which brings together more than a hundred companies and some of their customers, particulary Embraer, Akaer or Avibras. 
A subsidiary of the international NSE Group, NSE Brasil is participating in the development of a collaborative environment favorable to the competitiveness of Brazilian industry and also benefits from the active support oh this cluster, with the promotion of its activities and the development of its industrial excellence. 
Finally, NSE Brasil is now registred with SICAF, the Unified Supplier Registration System for the Government. These new associations strengthen the subsidiary position as a supplier to the Army and the Brazilian Government. It is noted that NSE Brasil has also been an active member for many years of the Defense manufacturers ABIMDE association.
For Cintia Trentini, Director of NSE Brasil, these recent initiatives demonstrate the involvement of the NSE Group in local and national activity; and its desire to offer its innovative solutions to meet the needs of its Brazilian customers.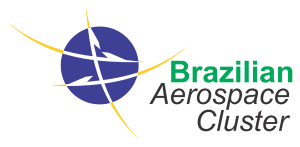 Created in 2011, NSE BRASIL has been created since March 2011 in São José Dos Campos, at the heart of the country's Aeronautics and Defense industry. Backed by the NSE Group, its business areas include: Design, manufacture and repair of cables & harnesses; Integration of racks and on-board electronic systems ; Logistics support for electronic products.