Wiring / Integration
Main activities
Presentation of the subsidiary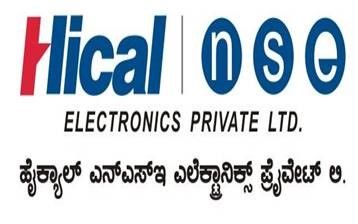 Created in 2012 by the partnership between Hical and NSE, the Hical-NSE joint venture is specialised in producing complex cabling and the integration of cabled structures such as boxes or racks.
This subsidiary employs around 15 people on the Hical Technologies campus in the heart of the Electronics City in Bangalore, India.
Hical-NSE provides industrial skills; local supply; control of customs processes with the support of a front office in France, to meet the requirements of NSE's customers in aeronautics and defence.
Our subsidiary is eligible for the offset markets. As an SME, it allows the activities entrusted to it to be accounted for with a multiplier coefficient of 1.5.
Hical-NSE is certified to AS9100 Rev D, IPC-620, IPC-610 and J-STD-001.
Contacts
Syed Mudassir
Manager Business Development
syedmudassir@hicalnse.com
Mathieu FORGET
International Development Manager For Subsidiaries
mforget@nse-groupe.com
Adress
HICAL NSE Electronics Private Limited
46 & 47, Phase 2, Hosur Road,
Electronics City
Bengaluru – 560100
INDIA
Since 1983, NSE has specialised in the development and implementation of on-board wiring systems, adapted to severe environments. Thanks to the variety of our skills, we are able to accompany our customers throughout the life cycle of cables and integrated electrical equipment, with a complete range of services in study, prototyping, tests and qualification, pre-series and series production, installation and repair stages.

| | |
| --- | --- |
| Market : | Defense |
| Field/Job : | Air defense, Civil aeronautics, Defence aeronautics, Earth defense, Industry, Integration, Railway, Sea defense, Wiring |
| Subsidiary(s) : | Brazil, Canada, France, India Hical NSE, Morocco |

28 000

Item delivered/year

NSE plays a major role in the design and integration of on-board systems and complex wired structures. Thanks to our technical expertise and our ability to adapt, we offer Build-To-Print & Build-To-Spec solutions in Defence, Aerospace, Transport & Industry sectors, with a complete range of services: design, prototyping, testing and qualification, pre-series and series production.

| | |
| --- | --- |
| Market : | Defense |
| Field/Job : | Air defense, Civil aeronautics, Defence aeronautics, Earth defense, Industry, Integration, Railway, Sea defense |
| Subsidiary(s) : | Brazil, Canada, France, India Hical NSE, Morocco |