Subsidiaries
NSE Aero Morocco
Presentation of the subsidiary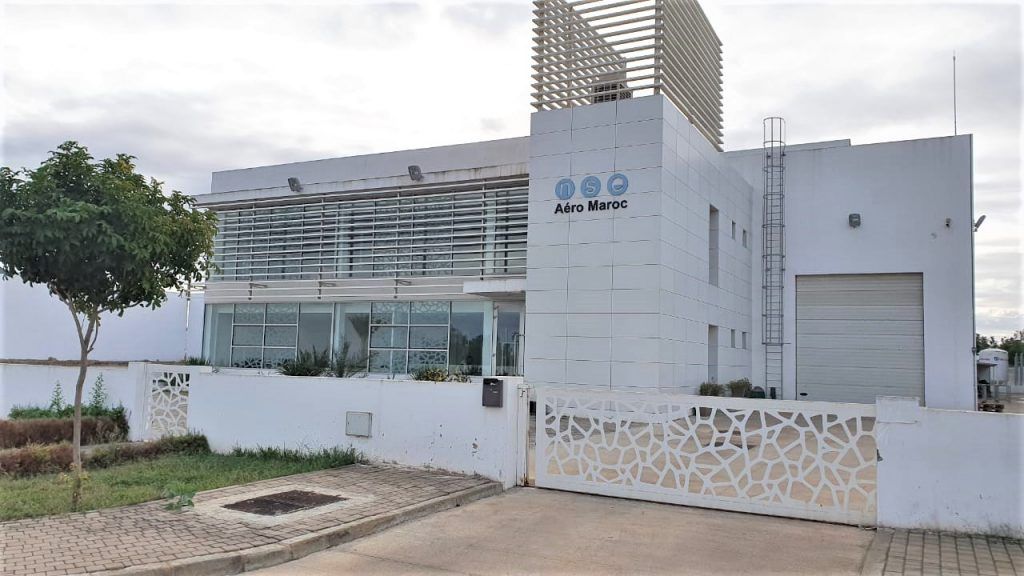 Created in 2014, NSE Aéro Morocco has chosen a privileged location at the gateway to Europe and Africa by setting up on the Midparc industrial park (free zone). This zone is located 30 km from Casablanca, the economic capital of Morocco; close to Mohammed V International Airport & close to the country's motorway and railway networks.
Our facilities in the Midparc, specifically allows a simplification of customs procedures, which produces a better reactivity for our customers.
Since May 2016, the new building, with a surface area of more than 1300 m², represents the group's 4th largest site in terms of employees.
NSE Aéro Morocco carries out subcontracting for the group activities of wiring and integration of electronic and electrical sub-assemblies for different sectors: Aeronautics, Defence and Transport..
It also offers the know-how of the NSE group in the repair and modification of electronic and avionics equipment with the ability to act on site directly on aircraft.
This subsidiary offers local method and industrialisation services.
NSE Aéro Morocco is certified EN 9100 in version 2016.
Contacts
Hicham ELKRISSI
NSE Aéro Maroc Director
helkrissi@nse-groupe.com
Phone : +212 (0) 5.20.00.15.51
_______________________________________
Mathieu FORGET
International Development Manager For Subsidiaries
mforget@nse-groupe.com
Adress
Nse Aéro Maroc
Zone Franche d'exportation de Nouaceur
MidParc- lot de terrain N°9
20200 CASABLANCA
Since 1983, NSE has specialised in the development and implementation of on-board wiring systems, adapted to severe environments. Thanks to the variety of our skills, we are able to accompany our customers throughout the life cycle of cables and integrated electrical equipment, with a complete range of services in study, prototyping, tests and qualification, pre-series and series production, installation and repair stages.

| | |
| --- | --- |
| Market : | Defense |
| Field/Job : | Air defense, Civil aeronautics, Defence aeronautics, Earth defense, Industry, Integration, Railway, Sea defense, Wiring |
| Subsidiary(s) : | Brazil, Canada, France, India Hical NSE, Morocco |

28 000

Item delivered/year

NSE plays a major role in the design and integration of on-board systems and complex wired structures. Thanks to our technical expertise and our ability to adapt, we offer Build-To-Print & Build-To-Spec solutions in Defence, Aerospace, Transport & Industry sectors, with a complete range of services: design, prototyping, testing and qualification, pre-series and series production.

| | |
| --- | --- |
| Market : | Defense |
| Field/Job : | Air defense, Civil aeronautics, Defence aeronautics, Earth defense, Industry, Integration, Railway, Sea defense |
| Subsidiary(s) : | Brazil, Canada, France, India Hical NSE, Morocco |

Thanks to the experience in aeronautical wiring on military aircraft, in 2007 NSE started, the avionics retrofit. NSE is a committed and well-known player in the defence sector in France and internationally.

| | |
| --- | --- |
| Market : | Defense |
| Field/Job : | Air defense, Defence aeronautics, Services |
| Subsidiary(s) : | Canada, France, Morocco |

830

Staff projections in France and abroad

+150

Modifications carried out on aircraft