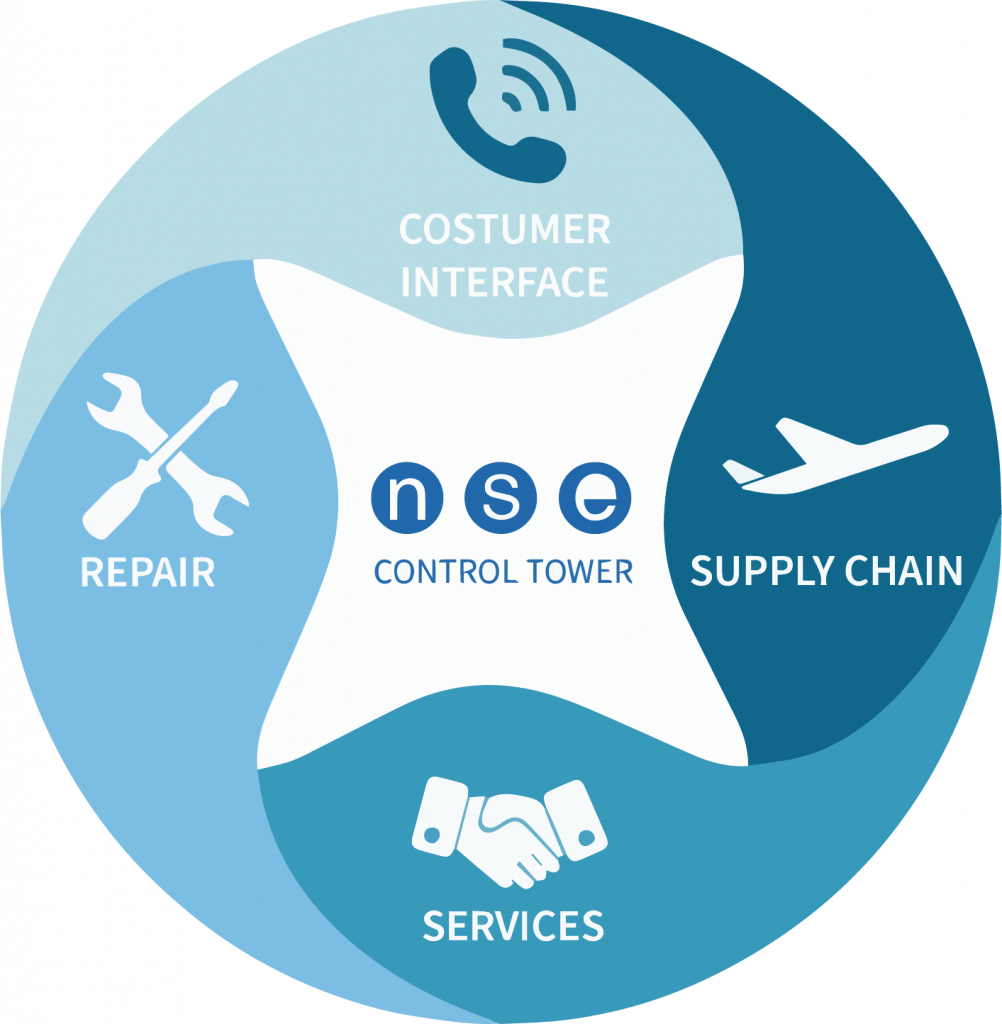 Description
The NSE Group and its MCO sites ensure the Maintenance in Operational Condition of civil and military aeronautic equipment for its customers.
NSE offers a complete service solution: customer interface, repair, transport management and supply chain.
You wish to discover our CAPALIST?
Pilot all maintenance flows like a control tower.
NSE offers a global MCO offer that revolves around several axes :
Customer interface: Multilingual assistance and web support,
Global management of on-site interventions,
Test, repair, overhaul & obsolescence management,
Operational management of repair and subcontracting stations,
Supply Chain Management,
Coordination of international logistics flows.
NSE Abilities.
3 NSE sites are specialized in Aeronautical MCO.
These sites are complementary and experts in avionics & electro-mechanical electronics.
PART 145 - EMAR/FR 145 - FAR 145 - TCCA